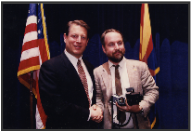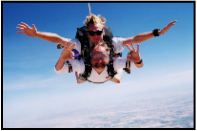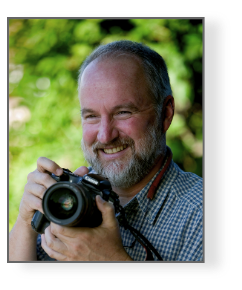 Bob Rink Photo

8234 N. 15th Place - Phoenix, Arizona 85020

(602) 395-1458


Bob Rink served as the city of Phoenix's photographer for over 25 years, as well as assisting local governments, organizations and non-profits with their photography needs.

His photography has appeared in numerous publications, including Arizona Highways, Arizona Republic, Boston Globe, Mesa Tribune, New Times, Sunset Magazine, The Oregonian, USA Today, and Washington Post.

Bob has photographed everything from asphalt to zoos, mayors to manholes with a few presidents, first ladies, governors and senators thrown into the mix.

Bob is an associate photographer with Through Each Others Eyes (www.teoe.org). Since 1988, he has completed exchanges with Himeji, Japan; Havana, Cuba; Hermosillo, Mexico; and is just finishing an exchange with Baguio, Philippines.

He has photographed extensively in the Grand Canyon and the Southwest during backpack and rafting trips.

His sister and he have developed the annual Alamos international photo festival with the Sonoran Cultural Institute in northwestern Mexico, which travels throughout the state of Sonora and started to appear in towns and cities in Arizona.

_______________________________________________________

Work Experience

1978 – Present Bob Rink Photography
Freelance photography for numerous clients and publications, including:

Partial Client List
Arizona Center
Arizona Highways
Arizona Republic
Boston Globe
Flagstaff Daily Sun
Global Interactions
Gucci
League of Arizona Cites & Towns
Mesa Tribune
New Times
Phoenix Gazette
Phoenix Business Journal
Sunset Magazine
The Oregonian
USA Today
Washington Post
Westmarc


1981-July 2005 Photographer, City of Phoenix, Arizona

Provide photographic services for the municipal government of the capitol city of Arizona. This includes all aspects of coordination and production of still photography, both digital and film, as needed by a wide range of departmental, city and state-wide clients and regional publications.


Public Information Aide, Human Services Department, City of Phoenix, Arizona

Provided public and media relations for the city's social service agency, which included senior services, Headstart programs, and anti-poverty programs.


Education


Northern Arizona University, Flagstaff, Arizona

Bachelor of Science Degree Major: Sociology



Memberships and Affiliations


1989-present Associate Photographer, Through Each Others Eyes

2001-2005 Chairman, Associate Photographers, Through Each Others Eyes

1977-2002 Member, National Press Photographers Association


Photographic Exhibitions



2008 Phoenix-Baguio, Philippines exchange exhibit in Phoenix

2001 Phoenix-Havana, Cuba exchange exhibit in Phoenix and Havana, Cuba

Phoenix-Hermosillo, Mexico exchange exhibit in Phoenix

1989,1990 Phoenix-Himeji, Japan exchange exhibit in Phoenix and Himeji, Japan



Community Service


Board of Directors, Phoenix Downtown YMCA

Public Relations Committee, Boy Scouts, Theodore Roosevelt Council